Guitar Teachers
ALANNA MATYSEK
GUITAR TEACHER

Growing up surrounded by music, Alanna has been singing and playing piano since not long after she learned how to walk and talk. Graduated from Etobicoke School of the Arts as a musical theatre major, Alanna began writing music long before then, having her first completed song published on her public school's end of year CD. 8 years later she has continued to pursue her passion and in August of 2011 released an EP onto iTunes entitled "A Song for my Love", which features a track to be featured on a TV show on CTV next summer. Expanding her repertoire through high school Alanna began playing guitar and cello while expanding her vocal talents, participating in many choirs and performing across Canada, later winning gold in the National competition in Ottawa. She has had many mentors, receiving formal training in both piano and guitar from Bloor West Music studios, and then working closely with Michael Johnston from the Skydiggers. She has been teaching guitar, piano and vocals for three years, and continues to perform her music across the city
BENJAMIN BARRILE
GUITAR TEACHER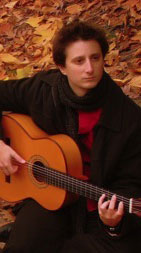 Flamenco guitarist Benjamin Barrile has received extensive training in the areas of classical, jazz, world music, and flamenco dance accompaniment. In 2003 Benjamin set off to Spain, a country that had long captivated his imagination, in search of flamenco and what would be the most self-defining journey of his life so far. He traveled to what is known as one of the major hotbeds of flamenco in Spain today, Jerez de la Frontera, in the Province of Andalucía where he studied guitar under many great maestros of Spain's signature art form. A graduate of the Mohawk College Applied Music Program, he is also the recipient of the Provost's and Fine Arts Outstanding Talent Scholarship awards. Benjamin is currently continuing his music studies at York University. In addition to leading his own group, Benjamin has performed and recorded for many artists including, The Café Olé, a multi-award winning group that incorporates a unique mix of traditional flamenco and jazz, and internationally renowned rumba flamenca group Gustavo Scolieri & Puente del Diablo.
BRAD KELLER
GUITAR TEACHER
Brad Keller has been a professional musician and educator for over seventeen years. His musical influences range through Jazz and Blues to Bluegrass and Country and continue through Folk, Rock, and many varieties of World Music. Brad has taught in schools, workshops, and privately; including three years at The Sorrento Bluegrass Camp and the Guitar Masters workshop at the I.B.M.A. Fan Fest in Louisville, Kentucky. In April of 2001 Brad co-founded The Creaking Tree String Quartet. Brad and the band have performed at The Atlantic Jazz Festival, The Ottawa Blues Festival, The Ottawa International Chamber Music Festival, The Calgary Folk Festival, The Montreal Jazz Festival, The Stratford Concert Series, Seattle Folk Life, The Vancouver Folk Festival, The Winnipeg Folk Festival and twice on the Roots and Branches Stage at the I.B.M.A. Fan Fest. Brad has been nominated for two Juno awards in these categories: Roots and Traditional Album of the Year and Instrumental Album of the Year.
HEATHER CRAWFORD
GUITAR TEACHER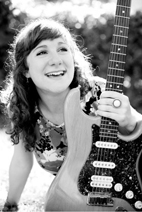 Heather is a recent graduate of Humber College's Bachelor of Applied Contemporary Music where she studied performance and composition under the mentorship and instruction of Ted Quinlan and Geoff Young. Her passion for teaching and leadership made her the recipient of the Greg Wells Music Scholarship in 2008. Heather now lives in Toronto where she is actively performing, writing and teaching. She has performed in jazz festivals around Ontario and as well as events like Ottawa's Bluesfest, Toronto's Nuit Blanche and is a regular member of Toronto's up and coming gospel group HeavenSound and folk/jazz ensemble the Michelle Willis Group.
JASON HAY
GUITAR TEACHER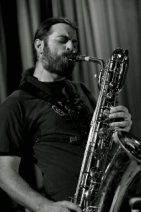 Jason Hay is a multi-instrumentalist woodwind player from the northern Ontario city of Thunder Bay. Jason attended Lakehead University for music until he moved to Toronto in 1998 to attend Humber College. There he studied with notable Canadian saxophonists Pat LaBarbara, Alex Dean and Mark Promane. Since then, Jay has been performing with numerous groups ranging in style from jazz to afro-beat, reggae to free improvisation, blues, rock, funk and latin music. He has toured Canada, performing from the east to the west coast, and as far north as Nunavut. He has become an in demand session man, appearing on albums of his own groups such as The Swyves, Canaille, Ultra Magnus and Zentropa as well many others such as The Bicycles, Street 66, The Billy Manzic Band, Treasa Lavasseur, Brad Keller, Dave Clark's Woodchoppers, Prince Enoki's insect orchestra, Battle of Santiago and The Patients. Jason and his band The Swyves are signed to the Toronto record label Blocks Recording Club, and his album is available on iTunes and through the BRC website. Jason draws on his years of musical experience to inform his teaching methods on all woodwind instruments and Guitar. He bases his teaching in proper technique, so the student is free to explore any style of music with confidence in their skills. During his more than 20 years playing music, and 10 years teaching he has gained experience in almost any style of music, and can guide a student to a great sound and solid musical choices in whatever playing situation.
JILL PEACOCK
GUITAR TEACHER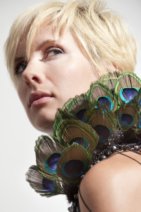 Jill Peacock is a voice, piano and beginner guitar teacher. She has been teaching privately as well as highschool after school programs in Toronto and the states on and off for ten years. She believes in a fun approach to learning music and being able to communicate well with students and let them enjoy the lessons while learning at the same time is a must for Jill. She studied piano performance at the Royal Conservatory of Music in Toronto and received her ARCT by age 19. She came to jazz studies later on in life when she attended Berklee College of Music in Boston. Currently, she is a jazz singer and singer/songwriter who plays and sings often throughout Toronto as well as occasionally in Boston/New York and Montreal.
JORDANN ZAZA
GUITAR TEACHER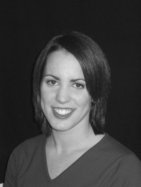 Jordann has been playing piano since age 7. Born into a musical family, she went on to study Musical theatre, singing, theory and conducting. A graduate of the University of toronto's Music Education program, Jordann had the privelege of studying with Tanya Tkachenko, Dorren Rao, Ivars Taurins, and Raffi Armenian. She has also worked with the Randolph Academy for the Performing Arts, putting on full musicals with the RYC, Randolph Young Company. Favourite Musical credits include "The Wiz", "High School Musical", "West Side Story" and "Jesus Christ Superstar". Jordann has been teaching piano, Music Theatre, voice, guitar, as well as conducting choirs, of all ages for the past ten years
LARRA SKYE
GUITAR TEACHER

Growing up in Newmarket, Ontario, Larra Skye began studying classical guitar from the books in her parents' bookstore. Her formative musical years were spent playing trombone in the town concert band, singing in an award-winning children's choir, and performing her original songs at local coffee houses. In 2006, Larra's debut music album "The World Disappears" became the #1 independent jazz album for HMV Canada. Her music has since appeared on national radio and television stations including the CBC and Jazz FM 91. She has performed in Canada and the U.S, and a new album of original indie pop songs is currently being recorded with producers Marc Rogers and Karen Kosowski. Larra has trained privately with jazz educator Lisa Martinelli and as an honours classical voice student at the Royal Conservatory of Music.
NATHANIEL EDGAR
GUITAR TEACHER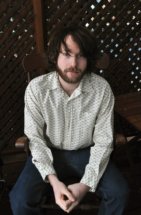 Nathaniel Edgar teaches piano and guitar. He began his studies at an early age with piano lessons and quickly showed passion and technical competence, winning several piano competitions. By age 14, Nathaniel had his Royal Conservatory of Music Grade 9 in classical piano. Around this time he began to pursue jazz and rock guitar more seriously. During his final year of high school he decided he would pursue music as a career. Entering York University as a jazz guitar major he soon expanded his studies to include jazz piano and composition. He since graduated with a Bachelor of Fine Arts (Hons.). With a strong background in classical, jazz and pop piano, and jazz and pop guitar, Nathaniel is a versatile teacher and player, who enhances learning theory and technique with fun.
JOSHUA PICHE
GUITAR TEACHER

After picking up the guitar at age 7, Joshua Piche soon became familiar with country, folk, as well as blues. Artists like B.B. king and Paul Butterfield introduced a world of improvisation and freedom that soon led josh to artist like Jimi Hendrix, Wes Montgomery, and Stevie Ray Vaughn. To further himself in these styles, Joshua studied for two years with Winnipeg guitar legend Murray Pulver (Doc Walker, The Crash Test Dummies) and also learned from bassist Bill Wallace. (The Guess Who) By the time Josh had graduated from highschool, he had been studying classical guitar under David Letkeman (Winnipeg Classical Guitar Society). In the fall of 2009, after graduating from The Brandon Unviversity School of Music's classical guitar program, he moved to Toronto with only a guitar, a laptop, and a bag of clothes. Joshua now makes a living as a musician and a music educator in Toronto. He can be seen playing for various groups around the city and is the musical director for the New Orleans styled group "The Sugar Devils".
MARIE PERRY
GUITAR TEACHER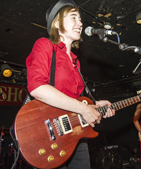 Marie Perry was born and raised in Smithers BC amidst mountains and music. She studied piano for six years but found her true calling when she picked up the electric guitar at fourteen and immediately began fronting her first band. Ten years later Marie is still fronting bands - she sings, plays guitar, and writes performing under her stage name MIP. Her most current project is her zany rock band, the Mip Power Trio. From British Columbia to Ontario Marie has performed at a variety of festivals, night clubs, bars, and cafes. The Mip Power Trio has headlined at the Smithers Midsummer Music Festival (BC) and the Lorussopalooza Festival in Magnetawan Ontario and they have performed in many venues in Toronto including the Horseshoe Tavern and the Rivoli. Marie has been teaching guitar, voice, and even a little piano, for just over 3 years now and she loves to enrich people's lives with the joy of music. Her musical style has been described as "fun, fast, and filled with high energy that is infectious" and she brings this enthusiasm to her teaching in hopes that each student can find their own musical calling.
PETER TOMASZEWSKI
GUITAR TEACHER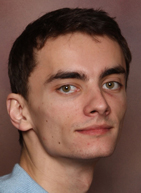 Peter has been teaching guitar since 2005. He was classically trained by Paul Ammirante and Ray Hickey Jr. through the Royal Conservatory of Music; from which he received his grade 8 practical certification in classical guitar. He has toured Canada and the U.S.A. with his band Peace Be Still, who released their album '64' this year on Detroit's Sometimes I Get Drunk Records. The guitars on the album were described as "wound up but beautiful" and "gentle [and] fiddly." He strongly encourages players to develop their own style, and recognizes the need for appropriate pacing and communication to ensure progress.