Piano Teachers
JAMES ROSS
PIANO TEACHER & FOUNDER OF FIREFLY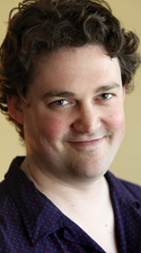 James Ross is the founder and president of Firefly Performing Arts. James has always had a love of music. His musical talents became evident at the age of 4, when he began to play melodies on his grandfather's piano. By the age of 15, he was performing at local clubs and concert halls in his hometown of London, Ontario. In 1998, James moved to Toronto to pursue a degree in music performance at the University of Toronto where he studied under many of Canada's top jazz artists. James began to teach piano lessons privately upon completing his degree in music performance. He has developed into a sought after teacher who loves to motivate and educate his students. James is also an active performer on the national and international jazz stage. From 2006 to 2011 James was the resident pianist at the Granite Club in Toronto and has works with some Canada's top jazz artists including Guido Basso, Dave Young, Terry Clarke and Neil Swainson. James Ross continues to dedicate his life to music as a professional pianist, producer, piano teacher and entrepreneur.
STEPHANIE HACHKOWSKI
PIANO TEACHER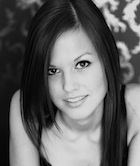 Stephanie Hachkowski is a recent graduate from Humber College's contemporary music program. Although she pursued a degree in Vocal Jazz and had the privilege of studying under Lisa Martinelli, Shannon Gunn, and Trish Colter, Stephanie's earlier training started with classical piano. As a young player with a strong voice, her skills led Stephanie to begin working in the music industry at a very early age. Before high school, she was the primary pianist and canter at her church, and had a working band who performed on a regular basis. Stephanie began studying guitar, bass and percussion in high school and was introduced to the world jazz. Her love of the genre resulted in the responsibility of leading the school's vocal jazz choir, which guided her post secondary studies as a performance major. In March of 2012, she released her first EP in entitled Plunge. Currently, Stephanie continues to spend much of her time in the recording studio working on various projects as a producer/studio musician, and she also works as a singer/songwriter performing throughout the GTA. Stephanie has been teaching music lessons for over nine years to all ages, and her professionalism and energy along with her ability to incorporate popular music have proven to create a fun learning environment and produce great results in her students.
ALANNA MATYSEK
PIANO TEACHER

Growing up surrounded by music, Alanna has been singing and playing piano since not long after she learned how to walk and talk. Graduated from Etobicoke School of the Arts as a musical theatre major, Alanna began writing music long before then, having her first completed song published on her public school's end of year CD. 8 years later she has continued to pursue her passion and in August of 2011 released an EP onto iTunes entitled "A Song for my Love", which features a track to be featured on a TV show on CTV next summer. Expanding her repertoire through high school Alanna began playing guitar and cello while expanding her vocal talents, participating in many choirs and performing across Canada, later winning gold in the National competition in Ottawa. She has had many mentors, receiving formal training in both piano and guitar from Bloor West Music studios, and then working closely with Michael Johnston from the Skydiggers. She has been teaching guitar, piano and vocals for three years, and continues to perform her music across the city.
ANITA LIN
PIANO TEACHER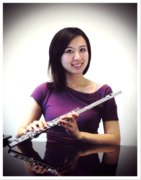 Anita Lin started studying piano at age 5, and joined the regional youth orchestra as a flute player in elementary school, Anita must admit that music has played a pivotal role in her life. Today music is not only her passion, but also her career. After completing her degree in Bachelor of Education with a major in flute and minor in piano from Taiwan, Anita decided to move to Canada to continue her studies at the Vancouver Community College. She participated and was placed 1st in the VCC Concerto/Aria Competition in 2008 as a soloist performed with the West Coast Symphony Orchestra. In 2010 Anita completed her further studies from The Glenn Gould School of Royal Conservatory of Music and received her Artist Diploma. She also had the opportunity to participate in Tafelmusik Baroque Music Festival in 2011 and Scotia Festival of Music in 2010. With more than 10 years of teaching experience, Anita enjoys working with flute and piano students of all ages and levels of abilities.
FABJANA PJERTA
PIANO TEACHER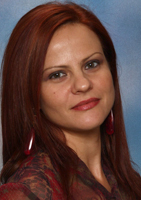 Fabjana Pjetra started to learn piano at the age of 6 and was graduated at the Musical Conservatoire of Monopoli, Italy. She continued her studies at the Musical Academy of High Performance of Pescara, Italy with Maestro Paolo Bordoni, and the Normale Ecole of Paris, France with Maestro Nelson delle Vigne Fabbri. Fabjana is the winner of different European and international competitions. As a professional pianist, Fabjana has many years of teaching experience in different establishments, colleges and schools in both Europe and Canada.
JIEN HUA LOGHRIN
PIANO TEACHER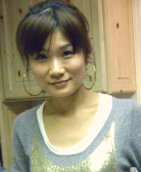 Jien-Hua began studying piano at the age of six. She holds a Bachelor of Music in Taipei, Taiwan. She taught and performed for over ten years throughout Taiwan, and also toured and performed internationally in many countries including Hong Kong, China, Italy and Switzerland. In Taiwan, every year her students performed and won awards in competitions at the municipal, county and national levels. Since moving to Canada in 2009, Jien-Hua has taught in Toronto and is an ensemble player, accompanist and solo performer.
JILL PEACOCK
PIANO TEACHER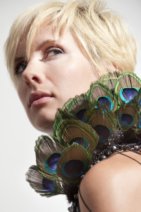 Jill Peacock is a voice, piano and beginner guitar teacher. She has been teaching privately as well as highschool after school programs in Toronto and the states on and off for ten years. She believes in a fun approach to learning music and being able to communicate well with students and let them enjoy the lessons while learning at the same time is a must for Jill. She studied piano performance at the Royal Conservatory of Music in Toronto and received her ARCT by age 19. She came to jazz studies later on in life when she attended Berklee College of Music in Boston. Currently, she is a jazz singer and singer/songwriter who plays and sings often throughout Toronto as well as occasionally in Boston/New York and Montreal.
JORDANN ZAZA
PIANO TEACHER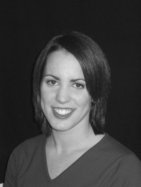 Jordann has been playing piano since age 7. Born into a musical family, she went on to study Musical theatre, singing, theory and conducting. A graduate of the University of toronto's Music Education program, Jordann had the privelege of studying with Tanya Tkachenko, Dorren Rao, Ivars Taurins, and Raffi Armenian. She has also worked with the Randolph Academy for the Performing Arts, putting on full musicals with the RYC, Randolph Young Company. Favourite Musical credits include "The Wiz", "High School Musical", "West Side Story" and "Jesus Christ Superstar". Jordann has been teaching piano, Music Theatre, voice, guitar, as well as conducting choirs, of all ages for the past ten years
LAUREN BEST
PIANO TEACHER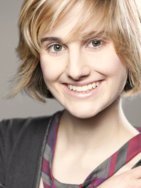 Lauren has been singing since she could talk, songwriting since elementary school, and playing piano for 12 years. Lauren made her big-stage debut at age 7 with the legendary Salome Bey, which kicked off Lauren's good fortune of working with seasoned professionals that helped shape her musical intuition. Lauren began recording her self-produced debut album, Sticker Collection, while she was still in high school. It featured over 20 session musicians and 5 arrangers and has since been heard coast to coast on CBC Radio 1 and Radio 2. As a solo artist she has participated in mentorship programs with Evalyn Parry and John K. Samson, performed extensively including at the Winnipeg Folk Festival and Summerfolk, and been named Owen Sound's Poet of the Month. Lauren teaches voice and piano. She is currently studying in the Artist-Educator Professional Training program at the Royal Conservatory. Lauren loves providing beginners with a solid grounding in technique and theory, encouraging students to find their musical voice, and guiding students in versatile approaches to popular music and songwriting.
NATHANIEL EDGAR
PIANO TEACHER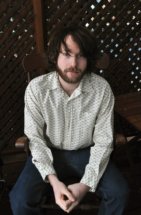 Nathaniel Edgar teaches piano and guitar. He began his studies at an early age with piano lessons and quickly showed passion and technical competence, winning several piano competitions. By age 14, Nathaniel had his Royal Conservatory of Music Grade 9 in classical piano. Around this time he began to pursue jazz and rock guitar more seriously. During his final year of high school he decided he would pursue music as a career. Entering York University as a jazz guitar major he soon expanded his studies to include jazz piano and composition. He since graduated with a Bachelor of Fine Arts (Hons.). With a strong background in classical, jazz and pop piano, and jazz and pop guitar, Nathaniel is a versatile teacher and player, who enhances learning theory and technique with fun.
MAXWELL MILLER
PIANO TEACHER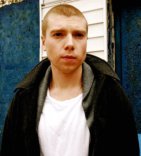 Maxwell began his music career at the age of 4 with classical piano and ear training classes. Originally from Saskatchewan, Maxwell won many provincial competitions on the road to completing his ARCT. Maxwell also holds his B.Mus from McGill University concentrating on piano and music technology. Maxwell now works both as a music teacher and full time music producer in Toronto.
SHELLEY O'BRIEN
PIANO TEACHER

Shelley is a Piano and Ukulele player who has an active career as a recording artist and singer/songwriter. She spent a number of years as a piano bar entertainer on cruise liners, and in 2009 traded her ship's cabin for a Toronto apartment to focus on her own music. Since the release of her debut album, she has traveled around the world, to festivals in Paris, Venice, Helsinki, Rome and Melbourne. Extensive touring has also put her name on the marquee in cities like Barcelona, Brisbane, Rotterdam, and Reykjavik. Shelley's love of children and teaching began while she was teaching English at a Kindergarten for two years in Japan. She often used her background in music, singing songs in English to facilitate the learning process. Though she has played piano from age 5, and ukulele for only 5 years, she has a special love for this simple 4-stringed instrument, and finds it a wonderful instrument for beginners of all ages.
TAYLOR STRANDE
PIANO TEACHER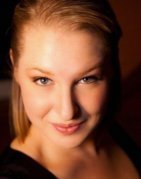 Taylor Strande began her musical journey singing in choirs, playing violin in her elementary school orchestra and studying piano privately from an early age. Eventually deciding to go into music professionally, she had to make a choice between her instruments and eventually chose to pursue opera. She is thrilled to be able to continue to use her piano skills as a piano/voice teacher at Firefly. Taylor completed her Bachelor of Music from the University of Toronto in 2007 with voice teacher Jean MacPhail and holds an Artist Diploma from the Glenn Gould School with teacher Monica Whicher. Taylor has also studied under the instruction of Richard Margison, John Fanning and Marcia Swanston and has coached with Steven Philcox, David Eliakis and Mario Bernardi.
KERRIE LOWITT
PIANO TEACHER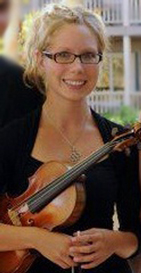 Kerrie has been teaching piano and teaching violin since 2002 and very much enjoys teaching music lessons to students of all ages and backgrounds.Whether you're interested in learning to play piano or violin for your own enjoyment or to achieve Royal Conservator of Music standards, she's happy to help you pursue your passion for music. Kerrie Lowitt has been studying the piano and violin from the age of 6. She is currently a student at Osgoode Hall Law School and has a Master's from the University of Edinburgh. Kerrie has played the violin extensively in the both the UK and Canada, having studied classically under the tuition of Sonia Klimasko and baroque violin at the University of York, England. Kerrie has toured throughout much of the UK and Germany as a first violinist with many chamber ensembles, symphony orchestras and baroque ensembles. Kerrie now resides in Toronto with her partner Julian where they frequently perform as a duo, The Apollo String Duo.
JENNIFER MELVIN
PIANO TEACHER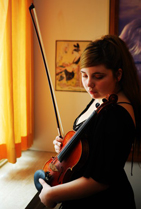 Jennifer Melvin is a professionally trained violinist, celtic fiddler and piano teacher. Born and raised in the small village of Canning, in Nova Scotia, she grew up surrounded with traditional celtic music, and in a home that nurtured her love of classical music. Through her early teens, she successfully competed in several music competitions, and played in multiple orchestras. She apprenticed with Symphony Nova Scotia and Symphony New Brunswick. Ms. Melvin was then named Concertmistress of the New Brunswick Youth Orchestra, and toured through China with them in 2007. After this, she commenced her studies in Violin Performance at the University of Toronto, under the esteemed concertmaster of the TSO, Jacques Israelievitch. She holds an ARCT with honors from the Royal Conservatory of Music, and has taken the Suzuki Pedagogical Training program. Jennifer has been teaching privately for 5 years, and has experience teaching both by ear and written music. She has taught students with visual impairments, and also with learning disabilities. Jennifer provides a lesson plan, tailored specifically for each students needs & goals, which can be referred to throughout the week while practising. Ms. Melvin has experience preparing students for recitals, RCM exams, and music festivals, and in the past her students have been happy and successful.
KATHRYN DUTEMPLE
PIANO TEACHER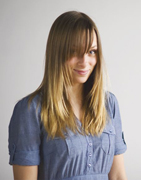 Katie started writing and performing music while a earning her Honors Bachelor of Fine Arts in Music at York University in Toronto. Under the tutelage of her brilliant private instructor Sacha Williamson and the great Bob Fenton (who played with Billie Holiday, among other jazz greats), Katie began to develop her unique style of singing and composing. Katie has been teaching voice and piano lessons since 2009. As a teacher, she believes that fun and enjoyment should be at the forefront of playing and learning music. She is well versed various genres of music and can teach jazz, pop, rock, folk, or a mixture of any of those varieties, as well as classical piano. Using songs that the students chose themselves as the core of the lesson, she tailors her lessons to each individual student and teaches in a way that brings out their own voice. She inspires her students by challenging them in a variety of ways through interpretation, improvisation, technique building exercises and experimentation.