A MESSAGE FROM OUR PRESIDENT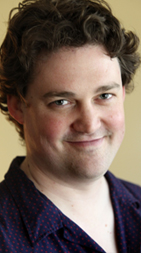 When I started Firefly Music Lessons in 2006, I had a vision of providing families with in-home lessons. I wanted to make music lessons easy for students and their families by having our teachers travel to them. We have not looked back! Over the last four years, Firefly Music Lessons has grown from just two teachers to over twenty five.

Our guiding principles are summed up by the following words: Simple, Secure, Service. Let me elaborate:

Simple: We strive to make our clients' experience with Firefly Music Lessons as easy as possible. Whether you are setting up lessons for the first time or making a payment on-line through our secure payment page, we try to make your experience as straightforward as possible.

Secure: When sending a teacher to conduct in-home lessons, we are aware that it is critical to perform a thorough background check on that individual. Each prospective Firefly Music Lessons teacher must go through our proprietary evaluation process, P.R.O.V.E.N., as well as an enhanced police background check for the vulnerable sector. No teacher is exempted from these requirements!

Service: Firefly Music Lessons is committed to providing the highest level of service to our clients. We strive to maintain a 24- hour turn around policy on all client service requests. Your business is important to us and we work hard to earn your loyalty.

If you are considering music lessons for yourself or your family, I encourage you to call us today. We look forward to hearing from you.

Sincerely,

James Ross
President & Founder
Firefly Music Lessons

Click here to read James Ross's Biography.